History of an Integrated Academic Program
In 1999, Professor Madeleine Zelin, then Director of Columbia's Weatherhead East Asian Institute, created the Modern Tibetan Studies Program in response to interest from students. The Program was founded with the intention of complementing those highly regarded classical Tibetan studies programs already established at Columbia and other major universities in the United States and designed to contribute in particular to studies of contemporary China and Inner Asia. 
Tibetan studies in North America and Europe has generally been dominated by a focus on religion and religious history and is often grouped with South Asian Studies. Columbia was unique in shifting the focus to modern Tibet and allowing for the study of Tibet through the East Asian lens.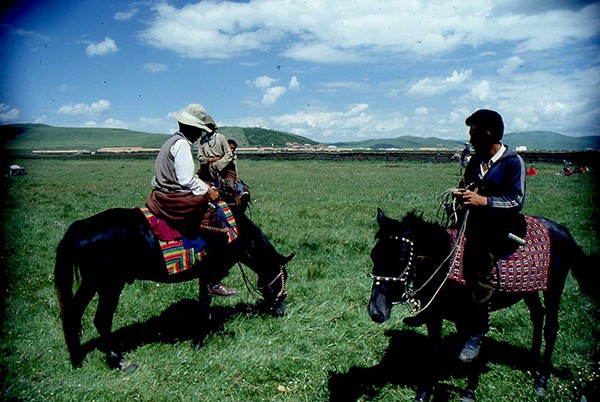 In 2003, the Henry Luce Foundation provided major funding for Tibetan studies – specifically, modern Tibetan studies – at Columbia University, when they gave $500,000 to the MTSP and endowed a new chair in the Department of East Asian Languages and Cultures, the Leila Hadley Luce Professor of Modern Tibetan Studies, awarded to Dr. Gray Tuttle in 2005. 
During the 2000s, scholars at different institutions in North America and Europe helped shift the focus to include the study of contemporary Tibet. The field has diversified, with increasing numbers of students trained in anthropology and geography, as well as environmental and education studies. Scholarly interest in Tibetan studies has grown significantly, to over 200 Tibetan studies scholars in North America – though many work in isolation, without the focused support of a Tibetan studies program within their departments.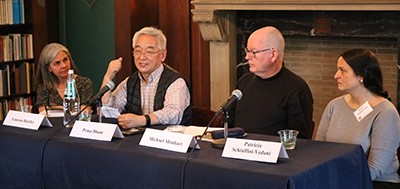 In the midst of this change, Columbia placed particular emphasis on an interdisciplinary approach to teaching and learning about Tibet. The result has been the creation of a uniquely vibrant space for teaching, learning, and sharing knowledge about modern Tibet, which serves as a hub for visiting scholars from around the world. In particular, increasing numbers of students from East and South Asia are studying modern Tibet at Columbia, and the Program has hosted Tibetan studies scholars from across Asia, North America, Europe, and Australia.